CrossFit Littleton (est. in 2008) is a full time, professional strength and conditioning gym. This is our livelihood. All of our time and energy is devoted to creating the best possible experience for our clients. We have a fully equipped, 10,000 sq. ft. facility located on the Platte River Bike Path. Showers are available onsite. We offer an array of services including group classes as well as our Exclusive Client Service offerings. Here are some of the things we think are important to know about our gym, things that differentiate us:
Emphasis on a high level of coaching and technical instruction.
A comprehensive structural analysis performed on all clients and specific programming tailored to suit the needs and variation within each person (we don't just throw one training session up on the board and have everyone do the same thing). This helps each client understand where they are at developmentally and what they are working towards.
A dedicated Fundamentals/Beginner Program 5 days week, start anytime. We work hard to ensure a strong mechanical and conceptual foundation from which clients can move forward into the All Levels Class. This CANNOT be accomplished in 2 or 3 hours. We take the time to do more.
Classes are capped at 13 so the coaches can focus on a quality interaction with the clients.
Nutrition and lifestyle guidance included in your membership.
Discounted private sessions with our coaches included in your membership.
A laid back atmosphere where all are welcome.
A community of people that actually know each other.
Give us a call or contact us via the form on the right to get started!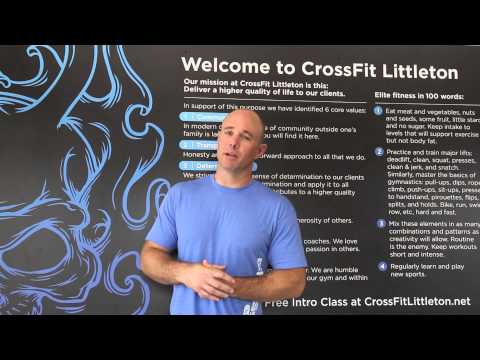 Ian Starr – Owner & Operator/CrossFit Coach
Ian was born and raised in Southern California and moved to Colorado over 10 ten years ago. He was introduced to CrossFit at a local Jiu-Jitsu academy where the CrossFit method was used as the foundation of the fitness classes being taught. Ian opened CrossFit Littleton in 2008 to bring a full scale CrossFit gym to the southwest JeffCo area. He enjoys working with people of all persuasions, serious athletes and everyday folks – using the CrossFit method as their competitive outlet, to empower them in their day to day routines, making them more capable in general and improving their quality of life.
* CrossFit Level 1 Certified Trainer
* CrossFit Basic Barbell Certified
* USAW Level 1 Sport Performance Coach (Olympic Weightlifting)
* Paul Carter Strength Seminar
* OPT Level 1 Assessment Module Completion
* OPT Level 1 Program Design Module Completion
* OPT Level 1 Life Coaching Module Completion
* Working towards a Level 1 Associate Coaching Certification under James Fitzgerald of Optimum Performance Training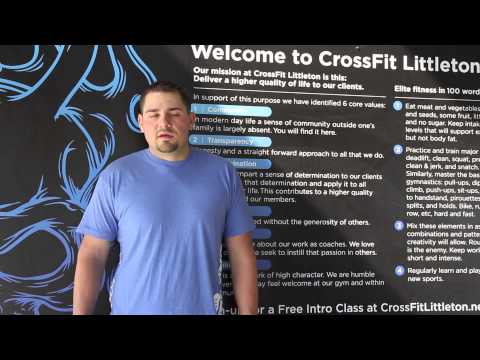 Kyle Thornton – Associate/CrossFit Coach
Kyle grew up in Littleton, Colorado playing sports at Heritage High School. Having the
feeling that he was just an average athlete and that he had much wasted potential he was introduced to Crossfit in 2007, after a long struggle with the globo-gym/weight loss rollercoaster. He has seen the benefits in body composition, strength and overall wellness Crossfit provides. Kyle is motivated and driven by the things that our gym members do on a daily basis. Kyle strives to bring passion to his coaching and to his own training.
"Up to a point a man's life is shaped by environment, heredity, and movements and changes in the world about him. Then there comes a time when it lies within his grasp to shape the clay of his life into the sort of thing he wishes to be. Only the weak blame their parents, their race, their times, lack of good fortune, or the quirks of fate. Everyone has it within his power to say, "This I am today; that I will be tomorrow." -Louis L'Amour
*CrossFit Level 1 Certified Trainer
* OPT Level 1 Assessment Module Completion
* OPT Level 1 Program Design Module Completion
*CrossFit Strongman Certified
*CrossFit Football Certified
*Paul Carter Strength Seminar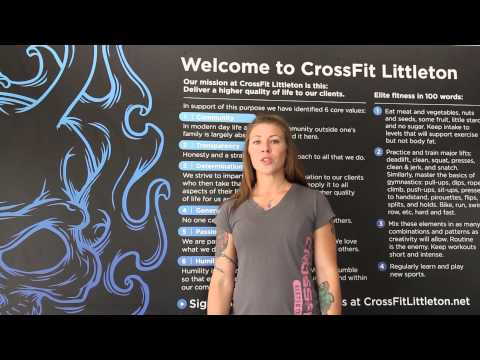 Melissa Shea – Associate/CrossFit Coach
In 2008, Melissa was introduced to CrossFit and immediately became addicted. She was particularly drawn to the constant variation and intensity of the CrossFit method.
In January of 2009 she became CrossFit Level 1 Certified.
Upon graduating with a Bachelor of Science in Finance, Melissa knew she needed to trade in the conventional gym setting for a Crossfit Gym and in 2012, Melissa joined the Crossfit Littleton crew.
She hopes to obtain more Crossfit and USAW certifications in the future and continue to share her knowledge with others.
* CrossFit Level 1 Certified Trainer
* CrossFit Gymnastics Certified
* USAW Level 1 Sport Performance Coach (Olympic Weightlifting)
* Paul Carter Strength Seminar
* Outlaw Way Camp "Para Bellum Series"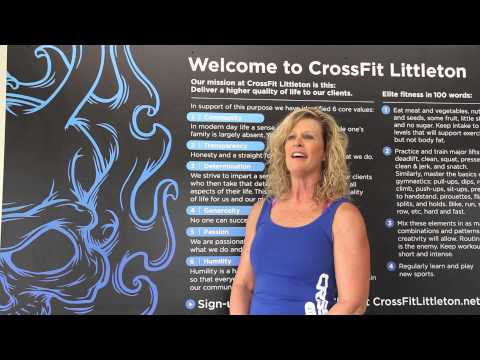 Corene Henage – CrossFit Coach
After discovering CrossFit Littleton in January 2009, Corene quickly came to love the high intensity of the workouts, not to mention the CrossFit Littleton family! She received her CrossFit Level 1 Certification in November 2009, and looks forward to obtaining additional certifications, so that she may continue to develop herself and others for the challenges that life has to offer.
* CrossFit Level 1 Certified Trainer
* CrossFit Mobility Certified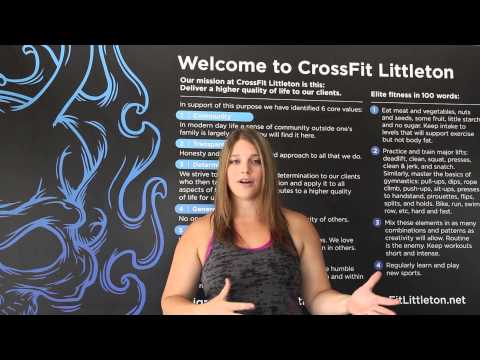 Erin "Lucke" Starr – CrossFit Coach
Lucke moved to Colorado Jan 2011 where she fell in love with Crossfit and the great community at Crossfit Littleton. She was immediately energized by the intensity of the workouts and the changes in her body composition. Lucke has coached and taught in many disciplines, so making the transition to a Crossfit Certified Trainer was an easy fit. She received her certification in March of 2012. Lucke plans on pursuing additional certifications and is happy for the opportunity to coach at such a great facility with a fantastic group of coaches.
* CrossFit Level 1 Certified Trainer
* CrossFit Gymnastics Certified
* USAW Level 1 Sport Performance Coach (Olympic Weightlifting)
* Paul Carter Strength Seminar